Providing for others
Paradise Valley Church partners with the non-profit group Friendships for Hope, which operates out of our church facilities. We have an active group of about 120 volunteers who are busy serving our community, largely through our refugee ministry and food bank.
Refugee Ministry
Friendships For Hope (FFH) began back in 2008 with a group of volunteers from the Paradise Valley Church. They began reaching out to the large refugee community in San Diego, California teaching English as a Second Language classes. FFH was formed as a 501(C)(3) non-profit charity incorporated in 2016, focusing on the needs of the poor, the oppressed, the immigrants and the refugees of San Diego, California. Our main purpose is to empower immigrants and refugees to become assimilated into our society, become self-sufficient contributing members of our community.
It has been rewarding to see hundreds of refugees and immigrants learn enough English and gain sufficient confidence and job skills to get off of the Welfare rolls of our community and move forward with college, or finding jobs to support their own families.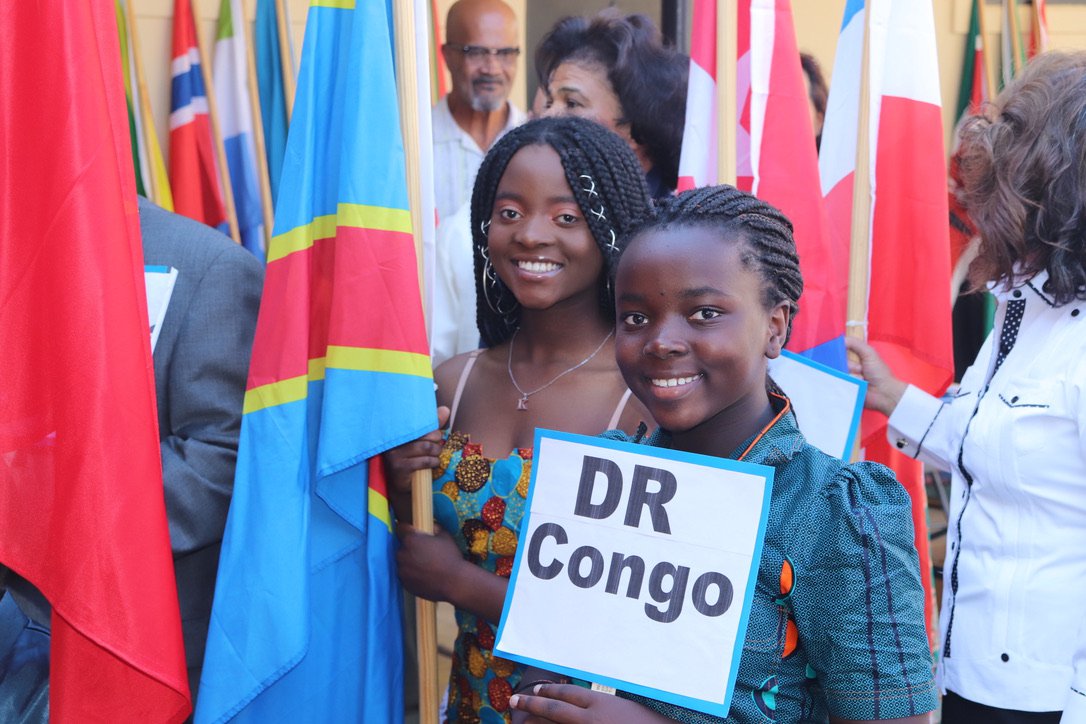 Food Bank
Each Tuesday we are distributing over 10,000 pounds of bread, fresh produce, and groceries to over 500 families in our community. Volunteers are busy collecting food from Albertson's, Target, Walmart, San Diego Food Bank, and Feeding America Food Bank for our weekly distribution. In one year, FFH distributed 553,788 pounds of food to over 38,000 individuals, and gave away over 26,000 pieces of clothing with a combined value of more than a million.
Rummage Sale
Twice a year we hold giant rummage sales of household items donated to our center. The funds from these sales provide our center with funds to operate with, and also help provide scholarships for students at San Diego Academy.
The Joys of Partnering With God: The Story of a Church That Did
Our Story is now a book! The Joy of Partnering with God The Story of a Church That Did, is a book on the story of Paradise Valley's and FFH's faithful journey into ministry to our community. All proceeds from its sale go to support our refugee ministry. Click for more information.